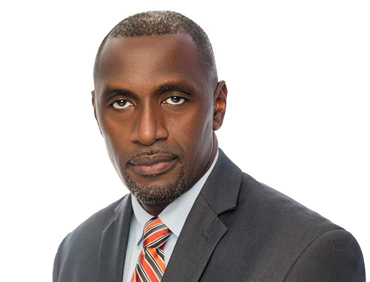 Clarence M. Faulkner, MBA
Managing Director
Mr. Clarence M. Faulkner is the Founder and Managing Director of the PMI Group of Companies. He specializes in the development of governance structures, portfolio development and management, financial advisory services, and social protection systems throughout the Caribbean Region.
Over the last 25 years he has been involved in numerous projects aimed at addressing the concerns of both formal and informal sectors and highlighting the key components of an individual's replacement rate. His drive to focus on the communities and people of Caribbean region has been evident throughout his career. He has introduced the first multi-employer pension solution to the BVI. He has been engaged as the project lead to analyze and make recommendations regarding various proposed and established public programs. Mr. Faulkner has been instrumental in restructuring and transitioning several private pension plans from a defined benefit to a defined contribution structure in multiple jurisdictions throughout the region.
Mr. Faulkner's extensive expertise is also evident through his work as the Chairman of the Board of Directors for the National Bank of the Virgin Islands, Chairman of the Board of the Virgin Islands Recovery and Development Agency, former Investment Manager of the BVI Social Security Board, former Director of the Caribbean Corporate Governance Institute, former Vice-Chairman of the International Social Security Association (ISSA) Technical Commission on Investments, and former Chairman of the Working Group of the CARICOM Regional Social Security Systems, to name a few.
Mr. Faulkner holds an MBA (Hons) in Finance from Write State University and a Bachelor of Commerce, dual majors in accounting and finance from St. Mary's University.
Elizabeth A. Keller, MBA
Client Relations Manager
Ms. Elizabeth A. Keller is the Client Relations Manager and focuses on Relationship Management, regulatory compliance, and special projects.
Over the past 15 years, Ms. Keller has worked across the public, private, and non-profit sectors in a variety of industries, including political, energy, humanitarian, and theatrical production. Her diverse background enables her to bring a well-rounded perspective and a depth of experience in working with a variety of individuals, project management, and the development and implementation of creative solutions.
Ms. Keller holds an MBA from Drexel University and a Bachelor of Arts from California State University: Sacramento, USA.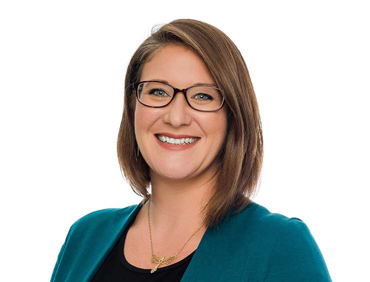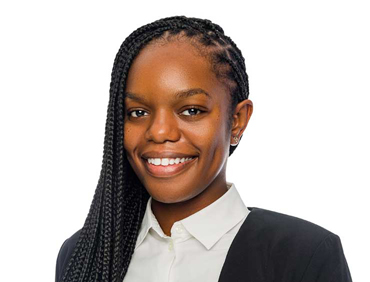 SHAUNTÉ T. STOUTT
Supervisor – Pension Administration
Ms. Shaunté T. Stoutt is the Supervisor of the Pension Administration Team. A true testament of commitment and perseverance, Ms. Stoutt commenced her career here at PMI and has grown through the ranks to the position of Supervisor. Mastering the various elements of Pension Administration, she has acquired extensive experience in the development and day-to-day operations of Pension Plans.
Ms. Stoutt is pursuing her Bachelor's Degree in Accounting with a Minor in Human Resource Management from Missouri Southern State University and holds an Associate's Degree in Business Administration from H. Lavity Stoutt Community College in the Virgin Islands.
KHRISTIE LATCHMAN
Management Trainee
Ms. Khristie Latchman was initially engaged as a Pension Associate and in short order demonstrated her ability as an astute learner and dedicated teammate. She recently entered the firm's Management Trainee program, where she is involved in the various aspects of operations here at PMI. Her experience in banking and finance gives her an appreciation of the functional elements of PMI and the drive to make a difference in what she does, Ms. Latchman envisions herself building a rewarding career at PMI.
Ms. Latchman is currently pursuing a Bachelor of Business Administration in Finance from Florida International University and holds an Associate in General Science from H. Lavity Stoutt Community College in the Virgin Islands.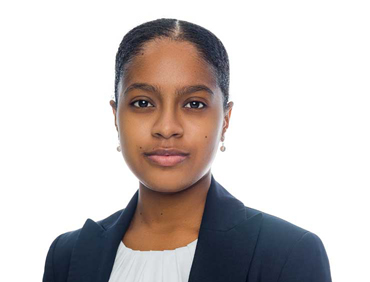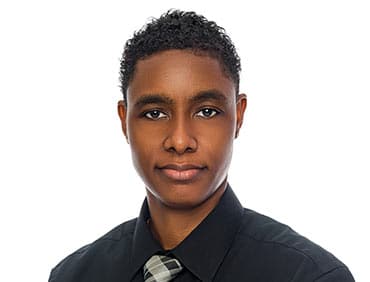 Tonya M. Solomon
Pension Technician
Ms. Tonya Solomon specializes in accounting and IT. She has been in the accounting industry for more than a decade specializing in developing accounting and bookkeeping solutions for small and medium size businesses. Her interest in IT and accounting has awarded her with the knowledge to create systems that maintain data cohesion and integrity, to a wide range of Clients. She believes in a smooth flowing operation and is keen on accuracy and presentation. At PMI, Ms. Solomon functions entail the continued enhancement of systems and processes, which promotes efficiency, and facilitate new technologies in a growing world. Ms. Solomon's hybrid experience allows her to think critically when it pertains to problem solving and data analysis.
Ms. Solomon is currently pursuing a Bachelor's of Science Degree in Accounting and holds an Associate Degree in Computer Studies from H. Lavity Stoutt Community College.
Shakiya Farrington-Archer
Pension Administrator
Mrs. Shakiya Farrington-Archer specializes in accounting services. She brings a level of analytical and organizational skill that contributes to the overall operational productivity of PMI.
Mrs. Farrington-Archer holds a Bachelor of Science in Business Administration with a focus in Finance and is pursuing the ACCA.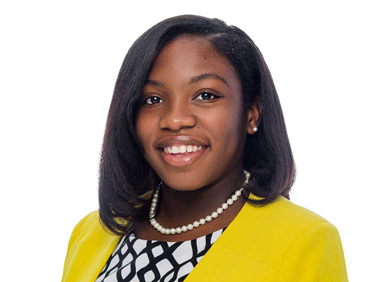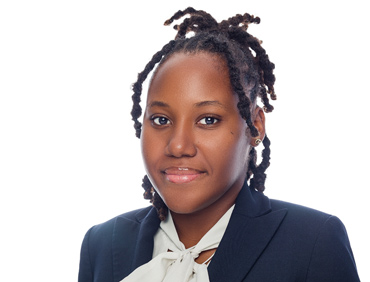 KEMISHA RICHARDS
Pension Administrator
Ms. Kemisha Richards specializes in the day to day administration of pension plans. Ms. Richards is a focused and determined individual. Her career path exposed her to traditional Banking Services and day to day client relations matters to both private and commercial clientele.  She possesses an ability to independently assess matters and provide solutions as evidence in the accolades received in such an early career.
 
Ms. Richards is currently pursuing a Degree in Small Business and Entrepreneurship from H. Lavity Stoutt Community College in the Virgin Islands.
KIMBERLY L. LAFEUILLEÉ
Pension Associate
Ms. Kimberly L. Lafeuilleé specializes in the onboarding of new Clients. She possesses knowledge and experience in administration and accounting from the Insurance Industry. She brings with her a heightened level of organizational skills and efficiency in addressing Client needs. Determined to succeed, she aims to continue making a difference with meaningful solutions, to the persons she comes in contact with.
Ms. Lafeuilleé is currently pursuing a Degree in Business Administration from H. Lavity Stoutt Community College in the Virgin Islands.